All About Coupon and Deals Extensions
We recently published a blog post about browser extensions, which are pieces of software you can add to any browser, including Chrome, as well as to OneLaunch's browser. Each extension provides a unique function that allows you to customize your online experience to fit your needs. So, now, in today's post, we're exploring coupon and deal extensions that automatically find and apply coupon codes and cashback deals when you shop online at retailers like Target, Macy's, Amazon and even in-store. If you're concerned about the legitimacy of coupon and deal extensions, millions of shoppers, including OneLaunch team members, use the following extensions (free to download and use).
You may wonder, if extensions are free, how do the developers make money? They receive commissions from retailers when shoppers make purchases through them. Any cashback rewards you earn are a portion of this commission.
Automatic Coupons & Rewards Plugins
Instead of searching for coupons yourself across the web, on social media, etc., coupon code extensions or plugins do the work for you. You need to download the plugin from your preferred browser's web store, like the Chrome Web Store, to use a coupon or rewards browser extension. Once added to your browser, such as Google Chrome, you must sign up or create an account with each coupon extension you want to use.
When using Chrome coupon browser extensions through individual websites, you'll have three options for when and how coupon and cash back extensions can access sites (the only way they can search for coupons, discounts and deals).
When you click the extension: This option requires you to click the extension icon (next to your address bar) if you want the extension to look for coupons or deals. Once you close the tab or window, you must click the extension again to use it.
On "current site name": If you select this option, the coupon extension will only have access to the particular site you're visiting.
On all sites: Choose this option if you want the coupon extension to automatically search for applicable coupons, cash back offers, and lower prices across all sites.
Based on your selected access level, the coupon extension will search for coupons or deals for a webpage or item and display a pop up notification such as "Available Coupons" or "Get x% cash back."
You can also shop directly through some coupon and cash back extensions like Rakuten. To shop this way, you can either click the coupon extension in your Chrome extensions or log into your account via the coupon extension's website and click on the retailers you want to shop. The coupon extension will display the savings you can expect in dollar amounts or percentages.
While coupon codes or discounts are applied to your shopping cart during checkout, cash back or rebate offers typically require a waiting period, sometimes up to several weeks before your savings are deposited into your account. This ensures the transaction was completed. Each coupon extension has its own minimum threshold before you can cash out. For example, Ibotta allows you to withdraw your savings straight to your bank account once you reach $20. On the other hand, with Rakuten, once your account has $5 or more, you can withdraw your funds (every three months) via PayPal or paper check (snail mail).
Let's take a look at a couple of the most popular coupon extensions, Slickdeals and Honey.
How Slickdeals Works
How does Slickdeals work? Slickdeals is a coupon extension and cash back program that only shares deals their team members and community members have selected and voted on.
So, when you browse retailers, Slickdeals will immediately display the best available deals and apply appropriate coupons to your cart.
When on a specific product page, Slickdeals will also display information about the product, the price breakdown, and related items you might be interested in. To help you save time and money when shopping, you can set up deal alerts for your favorite brands and products. OneLaunch users can do this through the Slickdeals browser extension icon in the OneLaunch dock.
Right click the Slickdeals icon
Select Manage extension
Open extension website
Tap the Deal Alerts bell icon and select a preset deal alert or create your own
How does Slickdeals compare to the Honey extension for Chrome? Like Slickdeals, the Honey coupon extension searches for coupon codes that work on shopping sites. Honey will display how many coupons are available when you're visiting one of their partner sites. Once you click the Apply Coupons button, Honey will apply any appropriate coupon code(s) to your cart. On some sites, you can earn reward points for cashback in lieu of coupons. The Honey coupon extension can also compare prices and show you the price history (up to 120 days) for items on Amazon. You can watch an item's price by adding it to the Honey Droplist, and Honey will send you price drop alerts.
Other Ways to Save While You Browse
What about other coupon extensions for online shopping? Here are some of the most used coupon extensions. Note, while you may save thousands of dollars using coupon extensions like Slickdeals, Honey and those below, savings may vary and are not guaranteed.
Rakuten is a cash back coupon browser extension. It will display a pop-up when you visit a website with a cash-back offer. If no offers are available, Rakuten will show related stores that have deals. You can cash out your earnings quarterly.
RetailMeNot is a cash back coupon extension that searches for deals and coupon codes. You must activate the RMN cash-back button to view current offerings on a website and for the extension to apply coupon codes to your cart.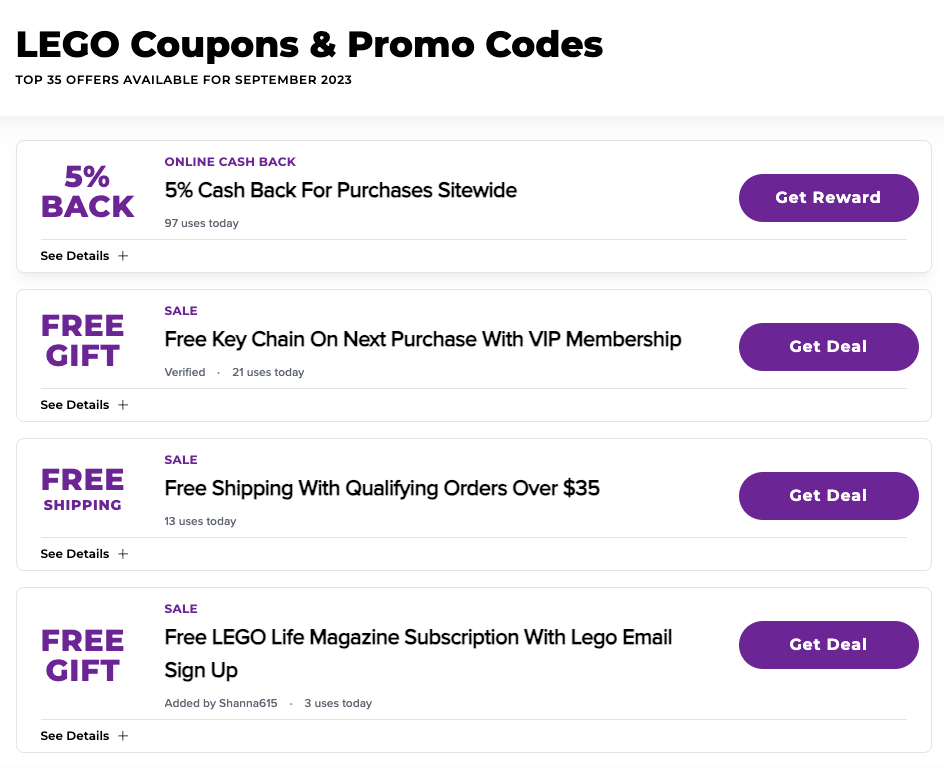 Cently is a cash back coupon extension that will automatically find and apply coupons to your cart. This extension also has a Best Price tool for Amazon that will let you know if there is an identical product cheaper from another Amazon seller.
TopCashBack is a cashback browser extension that allows you to earn online and in stores. You may find earnings in your account in as little as 48 hours. This extension offers a highest cash back guarantee if you find a better cash back offer elsewhere.
Capital One Shopping browser extension can find and apply coupon codes to your cart. This extension compares prices and has a watchlist feature. When shopping on Amazon, Capital One Shopping will instantly notify you if it finds a better offer on an Amazon product.
CamelCamelCamel.com and its browser extension Camelizer are not coupon browser extensions per se, but they can help you save money when shopping on Amazon. These tools track product prices and will alert you when prices drop.
BONUS: Coupon, deal, and cash-back extensions don't allow "stacking" savings between them; for example, you cannot earn money back with Rakuten and another coupon extension simultaneously. However, you can still enjoy extra savings when you buy something on sale, use a cashback or coupon extension, and pay with a cash back credit, debit card, or discounted gift card from sites like Raise.com or GiftCardGranny.com.